TRANSFORMING LIVES THROUGH THE POWER OF THE ARTS
Founded in 1978, Arts Horizons is a not-for-profit arts education organization committed to making the arts an integral part of lifelong learning.   Arts Horizons has received major awards from the National Endowment for the Arts, New Jersey State Council on the Arts and the New York State Council on the Arts and has worked closely with the National Center on Creative Aging.
Participatory, hands-on engagement in the arts reduces boredom, depression, anxiety, while increasing creativity, stimulation, cognition, self-esteem, and self-expression.  Research has shown that older adults who participate actively in the arts use fewer drugs and press the "pain" button less often.  This also reduces the cost of their care.
Our activities take place in Venues such as:
Independent and Assisted living facilities
Skilled Nursing Homes
Retirement Communities
Senior and Adult Day Care Centers
Memory Impaired Units
Libraries and Community Centers
Individual Private Residences
Private homes
Our interactive 45 minute- 1 hour workshops are taught by highly trained and experienced professional artists who are compassionate, dynamic facilitators of the creative process.  Each arts workshop is customized to fit the unique cognitive and physical needs of clients including Alzheimer's patients.  To see a variety of possible workshops, click on Visual Art, Dance, Music, or Creative Writing / Drama, or simply scroll down.
For more information contact John Devol at 201 888-0488.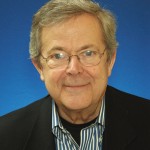 John Devol, Founder
64D Dwight Place
Englewood, NJ 07631
jdevol37@gmail.com
www.artshorizons.org
Tel: 201 888-0488
Looking for new Creative activities? Update your activity calendar Today!

VISUAL ARTS
Mosaic and Glass Tiles
Make individual mosaic tiles using ceramic and/or recycled glass
Silk Painting
Create a paddle fan, silk hoop, silk painting or silk scarf.
Functional or Decorative Ceramics
Create long-lasting pieces of art painted with non-toxic glazes.
Clean Clay
Non-toxic clay is used to make tiles, platters, vessels or sculptures.
The Art of Collage
Create 2-D or 3-D collages using mixed media.
African Mask Making
Create ceremonial African tribal masks out of paper mache forms
Representational Painting
Paint from life, photographs, or other reproductions to achieve the likeness of your subject.
Abstract Painting
Interpret colors and shapes to create expressive paintings.
Drawing on Experience
Use pastels, charcoal, chalk and pencils to draw and sketch.
Chinese Calligraphy
Create strokes that form traditional Chinese characters and symbols.
Focus on Photography
Take photographs portraits, interiors, flowers and more.
Printmaking
Create prints such using embossing and relief methods
Fused Glass
Make sun catchers or wearable jewelry.
Comics and the Graphic Novel
Tell a story through a combination of text and art.
Book Arts
Make pop-up, accordion, tunnel, and fold-out books.
Paper Marbling
Create marbled papers using a variety of water-based methods.

MUSIC WORKSHOPS
Songwriting
Collaborate with a professional composer to produce and record your own song.
Rain Sticks
Make your own rain sticks and learn ancient rhythms.
The Art of Playing Together
Use buckets, PVC pipes, and tin cans to play music.
Drum Circle
Play as a group with percussion instruments.

DANCE WORKSHOPS
Every Body Dance
Discover the benefits and joy of creative movement.
Swing Dance
Learn dances from the 1920's – 1950's. 
Latin Dance
Learn Salsa, Merengue, Mambo, or Tango.

CREATIVE WRITING/DRAMA WORKSHOPS
Finding Your Authentic Voice
Develop your unique voice through poetry or prose.
Memoir: Writing with Heart
Preserve memorable experiences through writing prompts.
The Play's the Thing
Craft a short play or scene.
Get into the Act
Have fun improvising and playing theatre games.