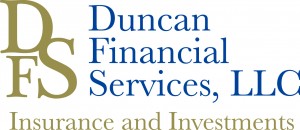 With more than 40 years of experience, Duncan Financial Services, LLC is positioned to lead our clients in developing and maintaining complete insurance and investment portfolios. Our range of knowledge includes insurance planning, retirement planning, college planning, investment planning, estate planning and access to employee benefits.  In addition, we can objectively search the marketplace for the appropriate insurance to fit your individual needs.
We believe what sets our organization apart is service. Duncan Financial Services, LLC provides bend-over-backward service. We are responsive to your questions and whenever possible, anticipate your needs. As a result of this responsiveness, most of our new clients are referred to us by our existing clients.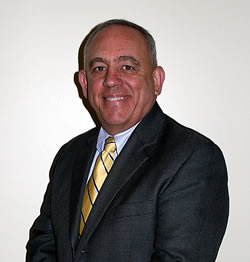 Our service doesn't end when we establish your portfolio… that's only the beginning of the relationship. For example, we conduct periodic reviews to confirm that your strategy is on target and to reinforce the value of the choices you've made.
Jeffrey Duncan
President
Duncan Financial Services, LLC
At Duncan Financial Services, LLC our mission is to always put our clients needs first, listening carefully to their priorities and aspirations before making any recommendations. We help our clients make informed, confident decisions based on a personalized, long term financial strategy. We do this by asking questions using a Confidential Questionnaire and then we will present our recommendations for your consideration.
When it comes to planning your future, a dream is a great starting point. At Duncan Financial Services, LLC, we'll work with you to begin the process of turning your dreams into a reality.
If you're ready to start, we're listening.
Jeffrey H. Duncan is a Registered Representative of and offers Securities and Investment Advisory Services through MML Investors Services, LLC., Member SIPC ( www.sipc.org ), 250 Pehle Avenue, Suite 405, Saddle Brook, NJ 07663, (973) 237-0100.  Duncan Financial Services, LLC is not a subsidiary or affiliate of MML Investors Services, LLC, or its affiliated companies.
I am licensed to sell insurance in: CA, CO, CT, FL, GA, MA, ME, MI, NC, NH, NJ, NY, PA, VT, and securities in: CA, CO, CT, DE, FL, GA, MA, ME, NC, NJ, NV, NY, PA, VT. I cannot communicate with, nor respond to, requests from people who reside in states where I am not licensed to conduct insurance and/or securities business. CA Insurance License #0D99810
Duncan has earned the Retirement Income Certified Professional Designation from the American College of Financial Services in Bryn Mawr, Penn.
Jeffrey Duncan
California License #0D99810
www.sipc.org
Fax:888-352-9883  
Read articles from Jeffrey  Duncan
Teachers can make retirement better by planning ahead
Daily News Article
 Are you spending more and enjoying it less?
areyouspendingmoreandenjoyingitless
Financial education for educators
164901 Duncan Teachers Services
 About Duncan Financial Services, LLC
BCC0806_021115HR
 Wealth accumulation and retirement income strategies for retirees
BCC2368_Duncan_070714MR1
Wealth accumulation and strategies for educators
BCC2369_Duncan_070714MR1
Solid retirement planning a must for Generations X and Y
Scan0460