Help Your Clients Live Richly But Spend Wisely!
Saundra Stokes, Heritage Pointe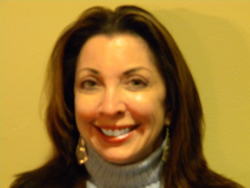 If your clients are like most people, they're looking for a full-service retirement community that's fun and exciting. A place where the chores of life are taken care of, so that they can spend their time doing the fun stuff with family and friends. At the same time, they want to prepare for the "what ifs" of life. Fortunately, Heritage Pointe blends their wants and needs like no other rental retirement community in the area:
Amenities: Spacious, maintenance-free "single-level" residences * On-site restaurant, fitness center, medical center and beauty salon * Concierge, weekly housekeeping and linen services * sedan services * 24-hour security and emergency response system * Billiards and game room * Classroom/Craftsroom * Theater Room * Computer Stations
Live Life To The Fullest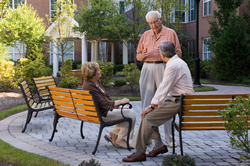 The beauty of living at Heritage Pointe is that there is always something to do. With our complimentary community membership, your clients can take a dip in their all-season swimming pool at The Glenpointe Spa (right next door). Work out in the fitness center. Window shop the stores of downtown Teaneck or Manhattan. Enjoy one of the 23 municipally owned parks or sports facilities with their grandkids. Take part in one of the many local recreational opportunities (there are over 180 programs annually in Teaneck for adults 55 and up). Take a walk through 1000-acre Overpeck County Park … with direct access trails right outside their front door. At Heritage Pointe, the possibilities are endless.
Saundra Stokes, Heritage Pointe
Free Brochure
For your free, informative brochure and to find out more about Heritage Pointe of Teaneck, call Saundra Stokes at (201) 836-9260 or email her at SStokes@am-heritage.com
www.HeritagePointeOfTeaneck.com