Karla Cino Realtors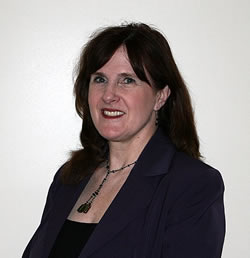 Hello! Thanks for visiting. I am always available to offer you personal, one-on-one help with what some say is the biggest decision you will make in your life. If you have any questions, please don't hesitate to call or e-mail me!
Buying a Home: I'll take the time to listen to your needs and desires, and find your dream home. Your total satisfaction is my number one priority.
Selling a Home: I will get your home sold for top dollar and in a timely manner. My online and offline marketing programs will give you the edge you need to sell your home. I don't want to just list your home, I want to sell it!
Relocating: If you are moving to my area, I can assist you in collecting the information you need, and make your transition as smooth as possible. Feel free to contact me for any information. I love to assist people in relocating, and I've helped many people move to my area!
Recently, following a 22.5 hour continuing education course, I  became Commercial and Investment Real Estate Certified  (CIREC), in addition to various other accreditations.
Click below to watch video!
I have built a reputation for client satisfaction, and I am devoted to making your move as easy as possible. You will have the added benefit of working with an agent who understands your needs when buying, selling, or relocating. Finding the right home is only the beginning. I will assist you every step of the way to ensure smooth sailing.
Thank you for visiting my site. Please bookmark it, and visit it often. I look forward to hearing from you.
Sincerely,
Karla Cino
www.KarlaCino.com
"Thanks to Karla, we were able to find and purchase the perfect home! From beginning to end she was honest, upfront and to the point. She ensured that the transaction was smooth and easy. Our home buying experience was truly a joy, thanks to Karla Cino!"
Christopher and Sarah Mansfield
Closter, NJ
"I just wanted to thank you again for your terrific work. You worked very hard for me! I just wanted to tell you again that my experience with you was categorically different from other real estate agents who either didn't do any work for me or tried to scare me into making a decision, getting frustrated when I didn't like what I saw. I am very excited with the result, and I have already advertized your services with some of my potential real-estate-acquiring friends. I will probably have to resort to your guidance in the near future, as I have completely forgotten any fact about housekeeping and so forth and my wife will not arrive for a couple of more months!"
Nicklaus Schlumpf, A VERY happy buyer!
"I wish to thank you for your great efforts in selling our house at 605 Nottingham Court in Norwood, NJ. Your advice on the proper selling price was extremely accurate. As you recall the actual transaction price was less than 1% under the asking price. Your attention to detail was impressive. Measuring all the room dimensions, recommending what improvements to make to enhance the look of the house, telling us what needs to be done to satisfy the town inspectors and even recommending a variety of charities, all contributed to an excellent selling experience. Your quickness in preparing the online viewing of the house which required arranging for a specialized photographer and obtaining all the relevent information about the house was particularly useful since it exposed the house to a large number of potential buyers. I also appreciated your availabiliy and patience in answering the myriad of questions we had all during the process. Even after we moved out of the house, we appreciated your watching over the premises until the house was sold. You actually provided a total residential transfer consulting service. The bottom line is that you enabled us to find a buyer in less than 2 weeks. I would heartily recommend you to all our friends and relatives."
Peter Chin, A Satisfied Customer
Norwood, NJ
"Karla is an amazing Realtor. When she became involved in the nightmare situation we were facing with trying to sell my parents home, I thought she might have bitten off more than she could chew. The house really had no major work done in over 30 years. There was asbestos in the basement, an oil tank and heater from circa 1930, walls crumbling from within, serious problems with plumbing, electrical, you name it. Karla systematically identified and prioritized the critical repairs which needed attention first and stayed passionately involved and committed all the way through to the insignificant ones. She coached us on our various options and potential expenses associated with each hurdle. In many cases, Karla took complete charge of certain situations from soup to nuts, displaying a vast and impressive knowledge of every facet of the inner workings of an old house in dire straits.
She extended additional "Above and Beyond" performance on numerous occasions by calling in favors from her extensive network of friends and business acquaintances to solicit their involvement, against their better judgement I'm sure in some cases, to help us out with some roadblocks that seemed unsurpassable. I have no doubt some of this came at great risk to Karla's own reputation and relationships with some folks, but that's who Karla is. When she came onboard, she was in the same boat as we were and was not about to jump ship.
Time and time again, with Karla's guidance, involvement and support, we overcame obstacle after obstacle after obstacle and I still, to this day, don't know how we could have ever sold that house without Karla.
Anyone who partners with Karla, will surely realize, they are partnering with a powerful force that, I witnessed first hand, takes no prisoners, will forge ahead, overcoming any challenge on the way to get to that "Goal". Karla lifted a heavy weight off our shoulders shortly after coming on board and throughout the process, inspired optimistic confidence in us as we made steady progress until we got the prize, a successful sale.
I will always regard Karla as a true professional in her field, and also as a mentor, a leader and a Good Friend. I am honored to have made her acquaintance and will always be grateful for everything she done for us.
Thank You (again) Karla !!!"
kmusmc reviewed Karla Cino, July 4, 2014
"When my dad passed away early in 2012, I had the responsibility of managing the sale of my parents home; and Karla was highly recommended through multiple contacts, including my father, who was entrenched in our home town for years. Karla did not miss anything, her attention to detail, follow up, and ability to sell our home in such a timely manner certainly exceeded my expectations. She is also a great resource for any contract work that may be needed when selling your home.
I know you won't be disappointed with Karla's tremendous skill sets in selling your home, Good Luck! Feel free to contact me on LinkedIn for a recommendation on Karla."
Bobby Santulli
VP Sales East Division
The Henkel Corporation