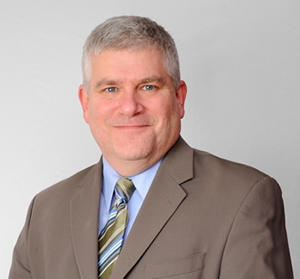 John Monroe
201-470-8112
john.monroe@Libertyhomeequity.com
http://www.libertyadvisor.com/John-Monroe
Advisor's Expertise
John Monroe became involved with Home Equity Conversion Mortgages (HECMs) more than three years ago. As the former VP of Sales and Distribution for a number of large consumer products companies, he wanted to choose a career where he could make a fundamental difference in people's lives.
John enjoys helping his clients achieve their goals. Whether it is advising them during a time of financial stress or helping them become financially stable, John is dedicated to being an advocate for seniors.
With a background in accounting, finance and strategic forecasting, John can break down "the numbers," explain the process thoroughly and show how HECM loans can benefit homeowners. John enjoys sitting down and discussing the seniors' financial situation and possible solutions to reach their goals. He believes this type of personalized customer service is important and that a HECM loan is too important a decision to be made
over the phone.
About Liberty
For nearly a decade, Liberty Home Equity Solutions, Inc.
(formerly known as Genworth Financial Home Equity Access,
Inc.) has been committed to helping seniors gain financial freedom and security through Home Equity Conversion Mortgages (HECMs). Liberty is one of the largest and most experienced HECM lenders in the United States having funded over 25,000 HECM loans. We are a direct lender unlike many other HECM loan providers.
Liberty has an A+ Better Business Bureau rating and is a member of the National Reverse Mortgage Lenders Association. When you work with us you can expect dedicated licensed loan professionals, competitive pricing and flexible terms, in-house underwriting and processing, fast and efficient funding.