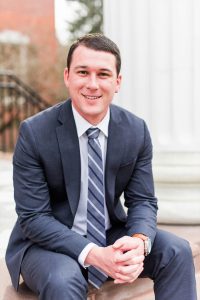 Andrew Vasta
NJ Medicare Brokers
475 South Jefferson Street
Studio 4
Orange, NJ 07050
(973) 580-4339
Andrew Vasta is committed to helping Medicare beneficiaries with their health insurance needs. Medicare is not a one size fit all program. In fact, there are well over 1,000 Medicare plan combinations available in New Jersey! How do you determine which option is right for you, particularly when each plan only marketing their benefits and not their drawbacks?
Whether you are new to Medicare or have been on Medicare for many years, Andrew Vasta specializes in helping you understand how to find the coverage that is a well suited for your situation. Each client receives a specialized plan based on their medical needs, medications, and budget. Furthermore, for those who may qualify, Andrew will screen and apply for federal and New Jersey assistance programs to help with some of the costs of Medicare including medications.
There's never a charge to meet with Andrew and he represents all the top-rated Medicare carriers in NJ so you can be assured you will not be steered into one plan. Once you are a client, Andrew will continue to assist you with any coverage or billing questions you have and review your coverage annually to ensure you are in the right plan for your individual needs. Every year during Medicare Open Enrollment (beginning October 15th thru December 7th) you will receive a comprehensive review of your coverage. Prescription drug plans and your medications change every year so it is important to ensure you continue having the plan that covers your needs at the most affordable cost.