Nursefinders Homecare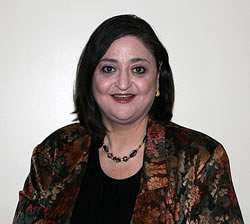 One-on-one patient care
Since 1974, Nursefinders, a national home care company has been providing the highest level of quality care and excellence in customer service.
At Nursefinders, we take our mission of improving the health and well being of our patients and their families very seriously. Our home health care services are provided 24 hours a day, 7 days a well by highly trained, safe and reliable home health professionals dedicated to the care and comfort of our patients.
Our qualified RNs, LPNs, home health aides, companions, physical therapists, occupational therapists and speech language pathologists provide care that preserves patient dignity while helping achieve the highest degree of recovery, comfort and independence. They will work closely with assigned physicians and family members to implement the best plan of care.
Alene K. Gurin
RN, Branch Director
Nursefinders Home Care
Our vast experience crosses all age groups from newborns to seniors, and we specialize in tailoring our capabilities to your needs. We implement specialized disease management programs by utilizing state of the art care and treatment models.
Nursefinders is also experienced in Medicaid and all types of insurance and managed care. Private self pay, is accepted as well.
The Nursefinders Branch in Hackensack serves Bergen, Passaic and Hudson Counties (NJ). All caregivers are experience, dedicated professionals who are licensed/certified by the NJ Board. All is directed and supervised by an RN. Nursefinders is a licensed agency and is accredited by CAHC (Commission on Accreditation of Home Care).  For more information and to receive a free no obligation consultation with our nurse, please contact:
Alene K. Gurin, RN, Branch Director
Nursefinders Home Care
201- 489-0707
Alene.gurin@nursefinders.com