Rockland Web Design
I gotta admit…I'm not actually sure what I'm doing here. I doubt that the first thing on a loved one's mind is "How do I get on Facebook?"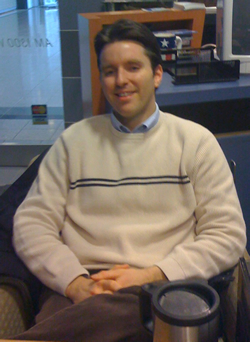 However, we can provide valuable services. We are the creators of this humble but effective website that you are currently viewing. I've built my company on the premise that technology can make everyone's life easier, as long as people know how to use it the right way. My 5+ years of teaching in the classroom have become part of my business, as well. If you or a loved one is interested in:
Learning how to use email to communicate friends and family
Save many years of memories to the computer for easy reference
Stay active with exercise or typing programs on the PC
Learn how to browse the Internet to find valuable information
Just help make sense of why the world is moving so fast
…give us a call. Our team of technology specialists can help you and your family make the most of the tools you likely already have at your fingertips. We are very affordable, and can provide assistance either in person or through remote access via a computer.
We also create fantastic websites. For a sample of our website portfolio, click here.
Tom Ossa
Web Strategist
Rockland Web Design
Our specialty lies in making technology easy for everyone to use – from the corporate business executive to the startup entrepreneur. Attractive websites, Google-based advertising, and multimedia content such as Flash and video for web are just some of the things that are ingrained in me, and our team has learned through in-service training. But none of that would matter if we could not first adequately address the unique needs of each and every client.
Our philosophy at Rockland Web Design is simple: "We bring the world to your business".
Tom Ossa
Web Strategist
Rockland Web Design
(845) 877 – 7333