Sojourners Family Resource Center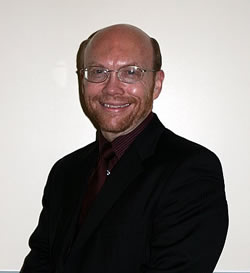 Change is always difficult. There are times you may look forward to changes even welcome them as a new and positive step in your life experience. We may choose to make a change, such as in your profession, or lifestyle.
During our senior adult years, you may different face unexpected changes, which may take you by surprise. When concerns over health, safety, and the ability to live independently, become an issue, the stage is set for a potential shift in life circumstances, such as a move out of the home to an outside facility. After making a move to an independent or assisted living facility, seniors, as well as family or loved ones often begin working through the emotional upheaval this change creates for everyone. The emotional impact of these times of transition can feel overwhelming and traumatic. With your needs in mind, Sojourners Family Resource Center, offers the option of choosing a Transitional Elder Care Consultation Services for Senior Adults and their Families
We are there to help you through the difficult times. Often the impact of such a move does not occur immediately, but takes place over time. Seniors may become discontent and oppositional with family or staff. This is the time to meet with seniors, who feel the overwhelmed and powerless to alter the events around them.
Dr. Michael Avila LMFT,CSW
Executive Director
Sojourners Family Resources
Therefore, making a space and place to talk and vent about the, sometimes, difficult transition within an atmosphere of openness and acceptance is invaluable. When seniors can express their frustrations, they are laying the groundwork for a dialog, which can open doors of communication with loved ones and family members. At Sojourners Family Resource Center we are highly skilled at working with seniors in transition, as well as assisting families and loved ones, who themselves are adjusting to change.
Sometimes the need or desire to address the over all issues affecting the life of seniors can occur, even for those who remain at home. At Sojourners, we also offer in-home counseling and support. Our intention is to honor and support the loved one making this move and the family members for whom the emotional burden of making and getting through such a decision presents unique emotional challenges unlike any other over the course of life. At Sojourners, we are there to help.
Call me, Dr. Michael Avila, at 201-393-0370
Executive Director, Sojourners Family Resource Center
• I will arrange an appointment for an in-home consultation.
• I will assess your situation identify your needs
• I will provide an action plan
I will help you and your loved one develop strategies for working through the mental and
emotional gyrations, which make these inevitable decisions so challenging.
Sojourners Family Resource Center
184 Boulevard
Hasbrouck Heights, NJ 07604
Phone: 201-393-0370
Fax: 201-393-9209
www.sojourners-family-resources.com
info@sojourners-family-resources.com