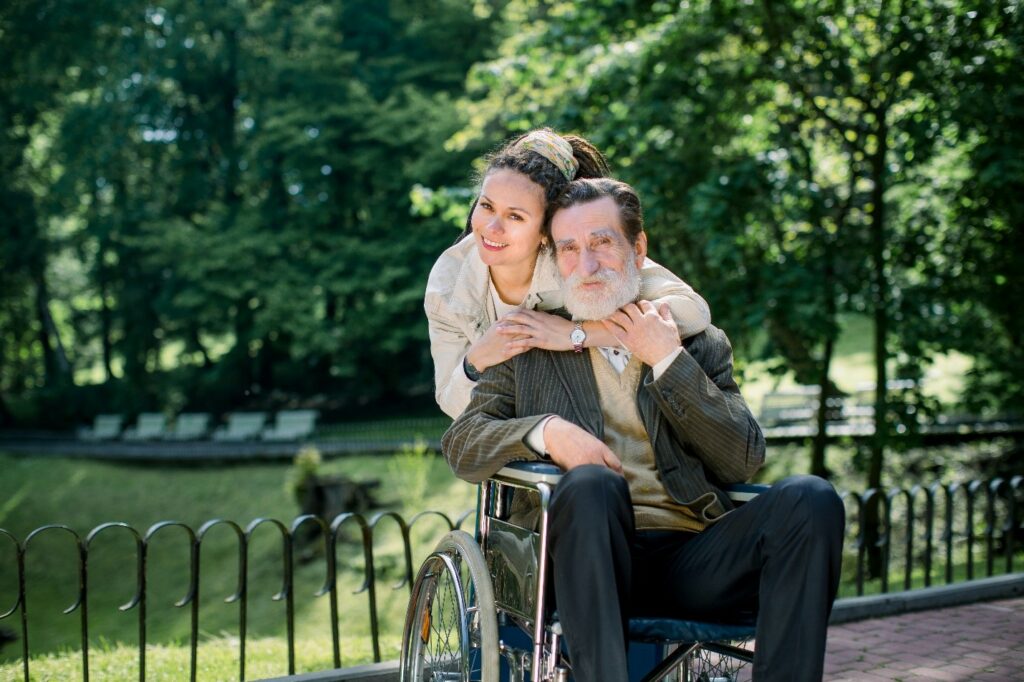 First off, thank you for all you do!
Caregivers provide support in a variety of ways; emotional, logistical, and financial on a daily basis to ensure their loved ones are living their happiest and healthiest lives. One of the important decisions caregivers are faced with is assisting with the review and selection of the health insurance plan. The plan must consider the loved one's health goals, budget and lifestyle. Previously we reviewed the benefits of working with an Insurance Broker in New Jersey; now, there are a few additional considerations specifically for caregivers.
1. Do you have authorization to speak on your loved one's behalf?
There are protections in place to safeguard the personal and health information of all Medicare and health insurance beneficiaries. A caregiver will need specific authorization to speak on behalf of a loved one for Medicare or health insurance-related matters. Medicare's Authorization to Disclose Personal Health Information Form allows the beneficiary to confirm the type/extent of information to be disclosed to individuals specified on the form. If the caregiver is a personal representative for the loved one, they may include the appropriate documentation (i.e. Power of Attorney) to Medicare using this form. It must be completed and mailed to the address for Medicare listed on the form.
Similarly, the health insurance companies have their own form for beneficiaries to authorize sharing personal information with a representative or caregiver. The caregiver should inquire with Member Services of the health insurance company to get access to the required documents. If a caregiver has Power of Attorney, or plans to complete an application on behalf of the beneficiary, the insurance company may request a copy of this document at the time of application.
2. Does your loved one live (or will soon live) in a nursing home?
If your loved one on Medicare moves into a skilled nursing facility, they qualify for an eligibility period to review and change their Medicare insurance coverage. At this time, the individual may elect a new Medicare Advantage plan (Part C) or enroll in Original Medicare.
Additionally, prior to the transition, it is important to confirm the name of the pharmacy with which the nursing facility is contracted to ensure the prescription drug provider/nursing home pharmacy is in-network with the prescription drug plan. This will help you and your loved one avoid headaches and unexpected prescription drug expenses.
3. Do you understand the benefits of your loved one's current Medicare plan?
The benefits of Medicare Advantage plans (Part C) and Prescription Drug Plans (Part D) are subject to change every year. This includes but is not limited to, deductibles, co-pays, co-insurance, doctors and facility networks and prescription drug formularies, and extra benefits. If you are unfamiliar with the features of your loved one's current Medicare plan, you may contact an insurance broker to review the plan details with you and advise you and your loved one of their options.
4. Do you know when you can change you loved one's Medicare coverage?
Unless the loved one is eligible for federal or state assistance programs, or has a qualifying life-changing event such as moving to a new state or into a nursing home facility, the Annual Election Period for Medicare is October 15th thru December 7th annually. This is the period to review any changes to the current coverage and shop the market for the best plan. Plans elected during the Annual Election Period will begin on January 1st of the following year.
5. Are you accessing all the state and federal resources available for your loved one?
We have experience screening for eligibility and assisting clients through the applications for New Jersey's Pharmaceutical Assistance Program to the Aged and Disabled (PAAD) and Senior Gold Programs. These programs are valuable resources to assist eligible New Jersey residents with the cost of prescription drugs and monthly premiums for their health insurance.
Do you have more questions?
With over 13 years of experience in the Medicare industry, New Jersey Medicare Brokers is prepared to assist you and your loved one with reviewing your options and making an informed decision about their insurance coverage. Contact us at 1-800-797-0605 or by email at info@njmedicarebrokers.com for more information