by Maria Rini
I was speaking with a potential client the other day and she was telling me that she had decided to sell her home and then "wait to buy until prices dropped." I felt shock, followed by dismay.
I don't know why, but I'm surprised when I hear folks say they are waiting for a housing price drop. Why? Because I'm really quite certain – and so are the experts – that this is just. Not. Going. To. Happen.
Those of us who study the market (and rely on credible news sources and data-driven predictive models) know that home prices will not drop anytime soon. There are lots of reasons for this, and I can go into exhaustive detail. But suffice it to say that:
Home equity in America is at an all-time high.
Lending practices are solid.
There is a housing shortage caused by, among other things, a lack of new builds over the past decade or so.
Housing affordability is terrific.
Rental rates are increasing, and inflation will only drive them higher. A low mortgage interest rate is your best hedge against inflation.
And the icing on the cake: demand, driven by the pandemic.
Here's a graphic, courtesy of Keeping Current Matters, showing the best predictions on where home sale prices are headed in 2022.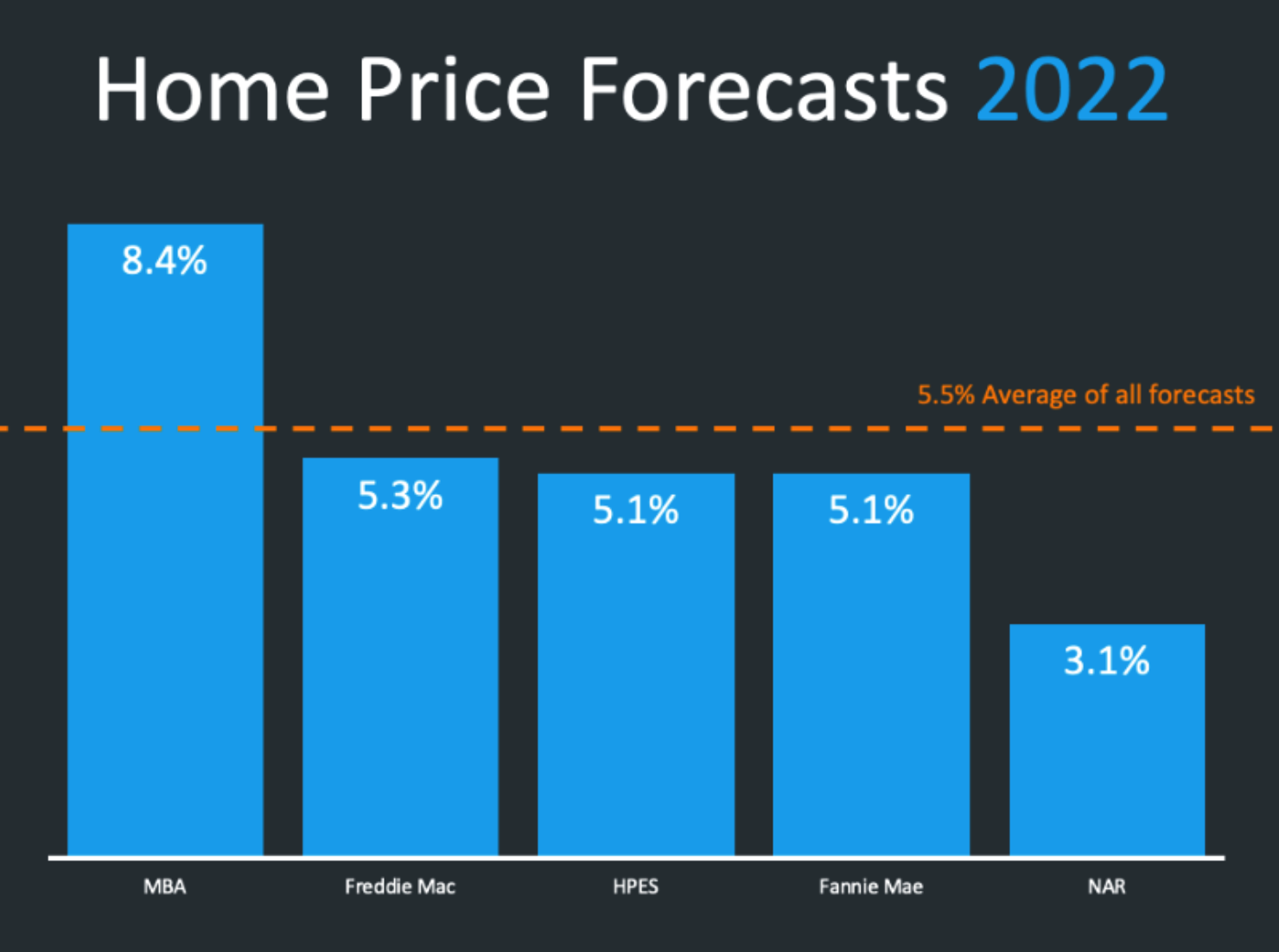 As you can see, the RATE of appreciation will slow from what we have seen over the past two years, but the appreciation will continue. And, based on expert opinions and real data, we don't think this will change for several years to come.
If you're not convinced, reach out and I will be happy to share plenty of additional data. If you're on the fence about buying, here's my advice: this is not the time to hesitate.