computer screen, saying that the computer has been infected with a virus, not to turn off the computer and that they need to call a specific phone
number to get help.
There may even be a loud siren-like sound, making it feel even more
urgent. If they try to close the screen with the message or turn off the
computer, they find that they are unable to do so. In most cases, this situation is a scam and can be easily rectified. Sometimes this scam comes as a phone call trying to make you believe that the caller is from Microsoft, Apple or Google and telling you that your computer is infected, and
trying to get you to let them connect to your computer.
The thing to remember for both of these situations is: Do not follow the instructions by clicking on any links, calling a phone number or giving any information to someone who calls you.
You will never get a call from Microsoft, Apple, or Google. They have no
way of knowing if you have problems on your computer.
Only the antivirus or anti-malware programs on your computer will
identify these problems, and the program will usually take care of the problem on its own, without any kind of scary warning.
TASS MEMBER SPOTLIGHT: MY PERSONAL GEEK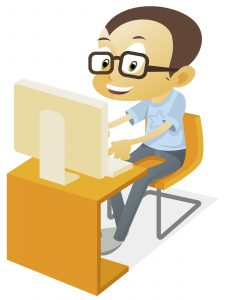 My Personal Geek provides in-home technical support and training for personal computers, digital cameras, telephones and many other digital devices. Jonathan King founded the company in 2010 after a career in technology working for a large corporation.  Prior to its founding, Jonathan frequently helped friends out with their computer problems.
After retiring in 2008, My Personal Geek was founded as a way to continue to help people with their technology issues. Many clients are people who are uncomfortable with technology, not having grown up with it, or who feel uncomfortable with asking for help because they may not know 'what they don't know.
Assistance is provided in plain simple language and at a pace that is comfortable for the client. Services include providing guidance, buying assistance, equipment setup, one-on-one training and technical support.

If you encounter something on your computer and are unsure what to do, give Jonathan a call and he will be happy to advise you.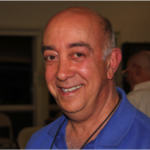 My Personal Geek
(201) 870-1429
jon@mypersonalgeek.net
About The Alliance for Senior Services (TASS)
If you are looking for guidance on the best senior services in your area or just some friendly advice, TASS would be happy to help you and your family make the most informed decisions about future possibilities. These areas include healthcare, therapy, legal, accounting, financial, household and a variety of personal services. The fee for these services is based on each professional; however, some have special discounts for seniors! For a full list of available services, please visit our website at https://www.tassgroup.org/.Give us a call at 1-866-317-0777!